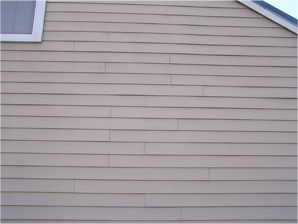 If you're tired of painting your home then call Royal Windows & Siding today for Special Savings on Vinyl Siding! Royal Windows & Siding is now your exclusive five star dealer for CertainTeed Monogram Siding in the state of Arkansas! All of their installers are VSI certified.they are the only ones in the area certified by the Vinyl Siding Institute.
CertainTeed Monogram Siding is thicker than conventional siding and gives the authentic look of freshly painted cedar! It's virtually maintenance free and will save you energy dollars because it is insulated to keep outside air where it belongs, OUTSIDE!
CertainTeed Monogram Siding from Royal is ranked #1 by consumer reports, and is available in a variety of colors! You can have the best looking house on the block!
To view frequently asked questions, click here.
Make sure your siding can withstand the elements! Contact us for a free estimate today by calling 1.800.760.1419 or completing our on-line quote request form.