Double & Single Hung Windows
Double Hung Windows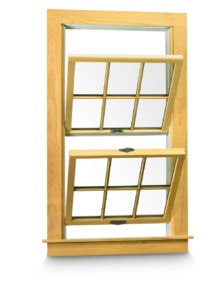 Double hung windows operate by sliding both the top and bottom frame up and down. They also have a tilt in feature on both the top and bottom part of the window, allowing for easy cleaning. Double-Hung windows work well in almost any home and add energy efficiency, beauty and durability. There are lots of colors and sizes available and can custom fit any size opening in your home.
Heavy walled PVC framing acts as a natural insulator
Closed cell compression seal at sloped sill resists air and water penetration
Fin-Seal weather stripping at sill further reduces air infiltration
3/4″ Insulating glass provides optimum energy efficiency
Dual hollows at lift rail add strength and insulation
InnovativE® high-performance glass utilizes Low E coating specifically engineered for local requirements
"Warm edge" low conductance spacer resists energy flow through the edge of glass
Rigid leg on sill prevents "screen rattle" even on windy days
Coil Constant Force System is the strongest, most durable and never needs adjusting.
Insulation Filled Frames – insulated from the inside out
Single Hung Windows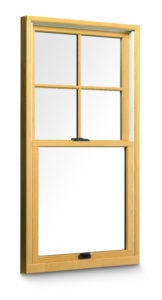 Single Hung Windows are a popular option with homeowners because they are affordable, easy to operate and energy efficient. Single hung windows operate similarly to double hung windows, the difference being that only the bottom sash is operational on a single-hung window. Single-hung windows let in more light because the top pane can have a larger area for glass.