Bay & Bow Windows
Our bay and bow windows are extremely energy efficient, help lower your heating and cooling costs, increase the comfort of your home and can improve its resale value. With these windows, you could create instant charm with a cozy reading nook or add a graceful setting to your dining room. Regardless of your choice, a new Bow or Bay window can enhance any room.
With selections such as vinyl frame finishes, decorative glass designs, window styles, built-in lighting and high-performance glass systems, you can truly use these windows to give your home its own unique personality.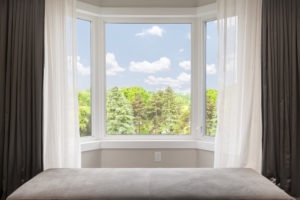 Every custom-made bay window from Royal Home Improvement makes a beautiful difference. These three-dimensional windows create dramatic new looks, adding style to the exterior of your home as they expand interior space, light and view.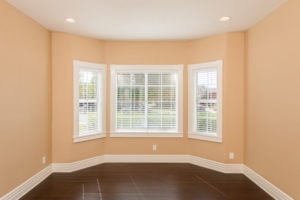 More space, more light and a larger viewing area are just a few of the many benefits that bow windows systems offer. These beautiful additions are built so well they require practically no maintenance, but above all, they'll give your home an entirely new look that can only be described as 'gorgeous'.
Our bow windows fit your home perfectly because each is custom designed and manufactured to the exact size you desire. Every bow system blends high quality vinyl windows with air-tight frames custom fit to your home.